Here's a little insight into life on the road….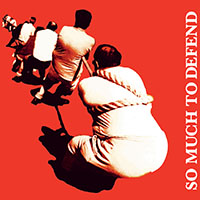 Track listing:
So Much To Defend
This Love Wont Let You Fail
Only A Friendly
The Flail
1887
Strange Cadence
Shallow End
More Fool Me
You May Stand Mute
We are not so much a nation as a mosaic of insularities.
"I've forgotten where I first heard that phrase but the notion of each
of us fettling our piece of the mosaic is a potent one. Perhaps
this is not so much an album as a bunch of songs recorded while
waiting for an album to turn up." CW.